Its great to give your house a makeover in once in a while. Thing become boring if they are kept int the same place for a long period of time. They also demands a change. A change in room decor or makeover not just gives you a sense of happiness but also lifts your mood. Don't go for over the board changes of you don't want to, try to add or minimize a section of the room or maybe just change the furniture or add some painting to your room.
There is no more any need to spend loads of money on those professional makeover artists. It's 21st century and your phone is more than enough to aid you in this situation. So here is a long list of room design app that will be your personal assistant in this work and they are free!!!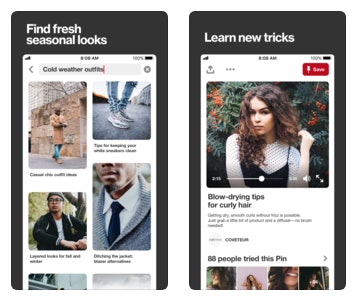 Pinterest
There is nothing that this app can't do. Pinterest provides you with millions of ideas around interior design inspiration, so go find the one that best suits you. You can literally scroll the app for hours and it will never fail to surprise you with the content available.
iHandy Level
No matter how hard you try, hanging something on a wall will always have some left right issues. Well, not anymore. iHandy Level is a room design apps which makes sure that anything and everything you hang is straight and satisfying.
Houzz

This app not only helps in browsing the products that you need but also has a special feature attached to it. Suppose you want to buy a sofa, all you need to do it just click a picture of the wall and virtually you can place your choice and see how it looks. The app also provides you with a sketch feature. So, all you have to do is take a picture of your house and design it.
Chairish

Chairish is a room design app which you will 'cherish' your whole life. The app helps you in finding best and noteworthy products for your house. You will get end number of stunning options in furniture. It also provides you with an option where you can directly go to the manufacturer and buy the product.

BrightNest
No matter how many times you make a check list, you usually end up mixing the steps while practicing the interior.
Not anymore. BrightNest helps in prioritizing what need to done and before what during the action. In addition you also gets many design inspirations.
Havenly
The app helps in designing the interior of your house by giving you virtual help from professionals. All you have to do is fill in your choices and expectations regarding the makeover and you will be assigned a professional designer according to your needs. Just use your phone to design your house.
Tape Measure

We all know how frustrating it is when you want to measure something and you can't find a tape around. The situation is a mix of anxiety and anger. So, save yourself from such scenarios by downloading Tape measure. Just use your camera and you'll be notified about the product's measurement. Yey!! no need to run around the hardware store anymore.

Hutch

Unlike any other room design app which gives you a picture of the furniture, Hutch provides you with a 3-D design of the same. So now you can feel the makeover in real without actually having one.
Etsy
If you are more into creativity and wants your house to depict the same, Etsy is one stop destination for you. You can buy end number of creative pieces around the world from different artists. so its time that you ditch that traditional style and go for something new!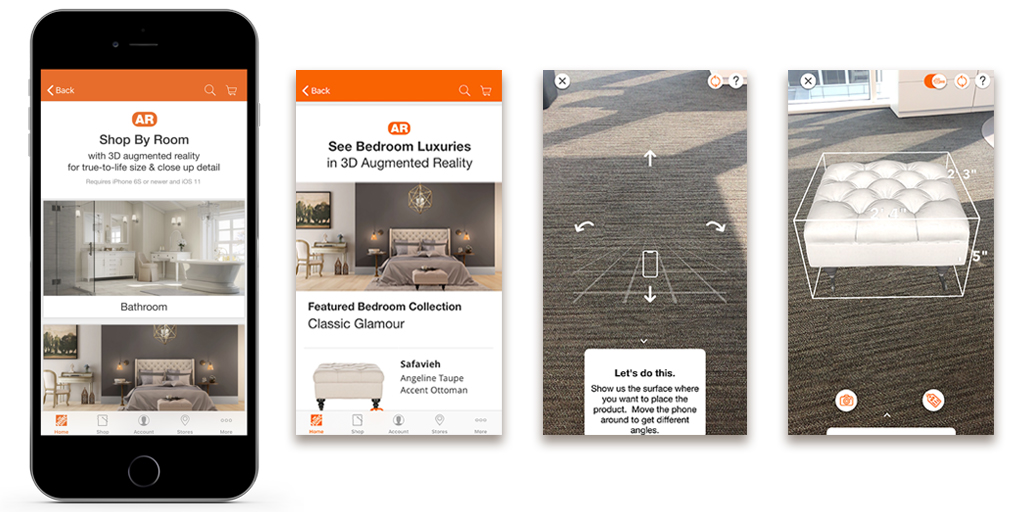 The Home Depot
Home depot makes it very easy to shop things while sitting at relaxing at your home. The app also shows you whether the product you are looking for is available in the neighborhood shop or not. So before you step out of the house to buy something make sure you have checked it on The Home Depot.
Artupia
Artupia is an ideal room design app which gives you all the details regarding the art of supply you are looking for. You can browse prints and can also fit them digitally, using your phone in the wall you want to.