Weddings are just magical. The occasion is more of a dream that every person has since their childhood. But this dream can be way more expensive than you actually think. When you start adding up fees of venue, catering, decorations, invitations, you'll then realize the phrase "hole in the pocket".
Even if you try your 1000% you'll not be able to stick to your predetermined wedding budget while planning a wedding. It is just impossible to get everything in the rate card that you have planned or expecting it to be. But don't be led down. There are many other tricks that you can use to cut down those over the wedding budget bills.
There are some areas where you just can't afford to compromise while others can be altered a bit according to what your pocket allows and what is more and less important to you. Thus, you'll have to sort things out and divide them between what are very crucial and impact your day vs what is merely for the showcase, suppose flowers, wedding accessories, etc.

So here is a long list of such things which you can consider changing or alternation in order to make yours a more budget-friendly wedding.
Invitation
Invitations are one of those things which can either save your wedding budget or will leave it burning to ashes. So, if you are tight with the budget make sure to skip all those high, lavish wedding invitation companies.
It's not that we are asking you to send a cheap or uncool invite but there is end number of other alternative options that you can find on the internet instead of following the herd blindly.
Take out time and search for a more cheaper option. You will surely find "the one" for your wedding.
Sending invitations via email are also one of the most adored ways and many couples are actually choosing it over a traditional form of an invite.
This way you can also keep your guests updated about any new/ additional information. It's actually a cuter alternative.
Decorations
Of course, everyone wants to be the talk of the town with their big lavish decorations. I mean who does not want a beautiful ambiance about which they can proudly gush later. But the actual truth is the majority of the guests don't remember anything about the decor of the wedding.
Yup, its harsh reality. So instead of spending so much on flowers, frames, lighting and what not you should go for a "center stage" sort of a thing. Select a spot and give that place a special treatment of decor. this way you can leave the other parts of the venue with minimal decorations and your wedding will still shine like a star.
Also if you give importance to a single place, your guests are more likely to remember it.
Champagne Toast
Yup, here too. The occasion is very important has become the norm for every wedding. Though there are high chances for you to save money here.
First of all, many guests don't even like to drink Champagne, they had to because of the toast. Secondly, bu the time people start raising toast, majority of the guests have already opted for their favorite drinks from the bar. Thus making them change to Champagne is quite an awkward affair. Lastly, why not raise the glass and make a toast with whatever drink your guests have in their hand at that particular point of time.
So, technically it's not only you who will be benefitted with this alteration. Your guests will also feel more comfortable.
Token of Appreciation / Wedding Favors
Here you can save your wedding budget a lot. Though it is your personal choice whether you want to give the token of appreciation to your guests or not, most of the guests don't even pay that much attention to this part of the wedding. Some even will refuse to take it along to their homes.
So, instead of feeling bad at that point in time, it is better to go for more affordable favors. You can also try making these favors wedding budget-friendly by making them on your own. It will also give the token a more personalized touch.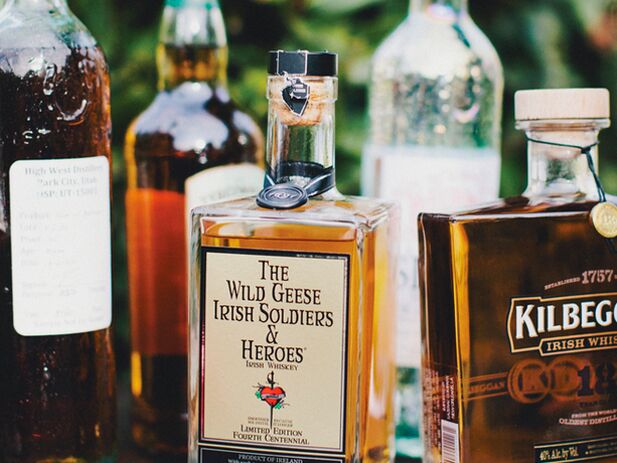 Alcohol
Alcohol comes under one of the most huge expenses of a wedding. every guest has their own preferences, demands and you being the hosts have to fulfill all of them.
So instead of a "full open bar," you can just offer your guests free wine and beer or say 2 cocktails while imposing cash on other drinks available. you can save a big amount of money by doing this small change in your bar plans.
Also, you can serve your own alcohol instead of choosing the bar at the venue (if this is an option). Look for a place which offers a discount on bulk purchase and stock it up for your wedding.