Communication is the key to a successful relationship. Indeed. Whether we talk about friendship, parental relationship or the love affair, their success is dependent upon how often you communicate and is it effective enough?
So here is a long list of tips which will help you to boost the communication factor in your relationship.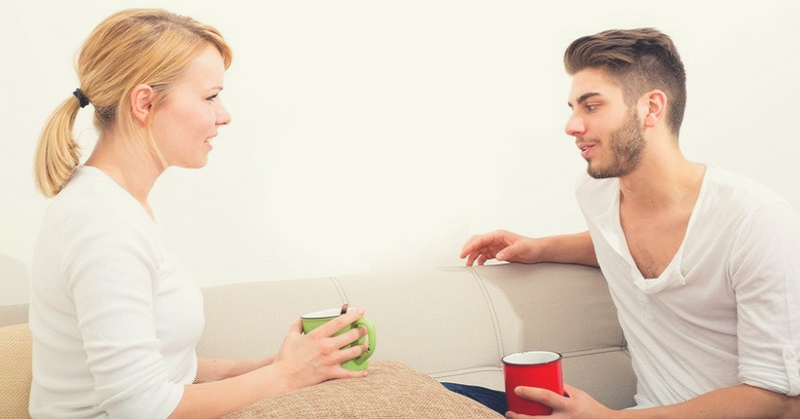 Understand that your partner doesn't have any psychic power
One of the major drawbacks of a long term relationship is that people think their respective partners know everything about them. These fairy tale thoughts that are deeply embedded in the minds of the couples act as a major issue in communication.
But this is not the truth. The other person does not hold any psychic powers. He/ she may be able to detect what you are thinking once in a while but don't make it a routine. If you are going through bad days, experiencing something which is not right, don't wait for the other person to acknowledge it on their own. This may not happen ever.
Be practical and stand up for your emotions. Boost the communication part in your relationship and use words to convey what is wrong with you. It is not just important for both of you as an individual but also for your relationship to work smoothly. When you keep hiding small things and wait for your partner to detect it on their own, you are likely to walk on the path of a toxic relationship.
Learn to respond and not to overreact
You are a couple, agreed. Before than you are two individual. Your individuality may have different thoughts, beliefs and opinions of things. This clash of thoughts between people are very common. It is not compulsory to always have same thoughts as your partner.
what is important here is how you handle such a situation. Getting offended and overreacting on the situation is a very common thing to do. Nowadays that's how people tackle situations which are unfavorable to them. But relationships don't work that way. Communication is a crucial part and you must not just speak but let the other person say too. Be there emotionally for them.
When you communicate many underlying reasons and emotions come up which were before hidden. And you must listen to understand. Overreaction may make you the 'star' if the situation but later on you will only be regretting on what and how you acted at that point of time. So boost the communication skills by listening to understand another person's perspective and not overreact.
Look into their eyes while talking
Now a days gadgets have taken the position of "most important thing" in our lives. Our eyes are 24/7 glued on the screens , either on TV or cell phones etc. Even while talking to someone you try to multitask several things. This is a very bad habit.
Whenever you are talking with your partner, make sure to do that particular chat at that point in time. Nothing more nor less. Pay your full attention to that conversation even if it is as small as deciding the sheets for the house. Make sure to maintain eye contact. When you do talk with your full presence the conversation is more likely to be serious than when you are not looking them in their eyes, busy doing other chores. So make sure you are totally into the conversation and so is your partner. This way you will be able to boost the communication factor in your relationship.
If you don't understand anything, ask them right away
It is quite possible that while talking you may have misheard any of their talks. Instead of delaying it to some other day ask them right away. If you have any confusion regarding the same, clear it on the stop. Leaving it or delaying it to some other time is only going to make things worse.
First of all pay attention whenever you are having a conversation with your partner. Give them full time to talk. Don't interrupt in the middle. After that if you feel any misunderstandings have been caused clear it out.
Misunderstandings can also take place when you interpret things differently from what has been said. So it is always better to repeat yourself in front of your partner. If they will feel any wrong interpretation, it can be corrected easily. Make sure you have understood everything on point.
Communication is like water to human body. You can ignore taking it for few days but if not consumed soon, it can kill you. So is the communication part in the relationship. It can finish your relationship no matter how long term it is if you don't pay enough attention to it. So don't let your happy and healthy relationship die. Just follow these tips to boost the communication factor in your relation.