Whether it is the love for Halloween or you just like to wear things that are apart from being obvious, this list of creepy stuff is totally devoted to you. Apart from being eye-catching, these witchy things are quite gorgeously crafted. Carrying something which everybody wears is not where the fun lies. The actual fun is when you break the rules an try to walk opposite of where the crowd is going.
Witchy things are way too cool and trendy than anyone things. They never go outdated and gosh!! What about the Halloween time. They just rule the city during those days. Creepy things are edgy and fun to wear.
With time the stigma attached to skeletons, bones, etc has surely reduced to a great extent. There is an end number of online shopping portals that specifically provide products to match the dark side of life. They are equipped and perfectly craft each and every product of theirs. So here is a list of 9 items which you may like if you are fond of creepy or witchiness in your life.
If you into cool metal necklaces, this tiny dagger necklace is all that is missing from your accessory drawer. The necklace is around 4cm long and is very chick in look. In case you not into silver don't worry, the pendant is also available in yellow and rose gold. The site has end number of trendy and cool spooky items to complete your thirst of witchiness.
Who needs a basic bracelet when you can add a pinch of spookiness on it?
That's right. If you are planning to gist your friend something witchy yet classy, this bracelet is an epic choice. It is made up of brass material and gives a perfect vintage look.
You just cannot go wrong with this cute yet spooky gravestone pot. The shape perfectly fits any office desk, house cabinet or the windows. And surprisingly it comes with an air plant too. You just a perfect deal for your best friend.
4. Wicked Rings
Next in the list is a bonus for heavy metal lovers. Their site also produces rings in the shape of bones and skeleton, definitely not for the faint of heart.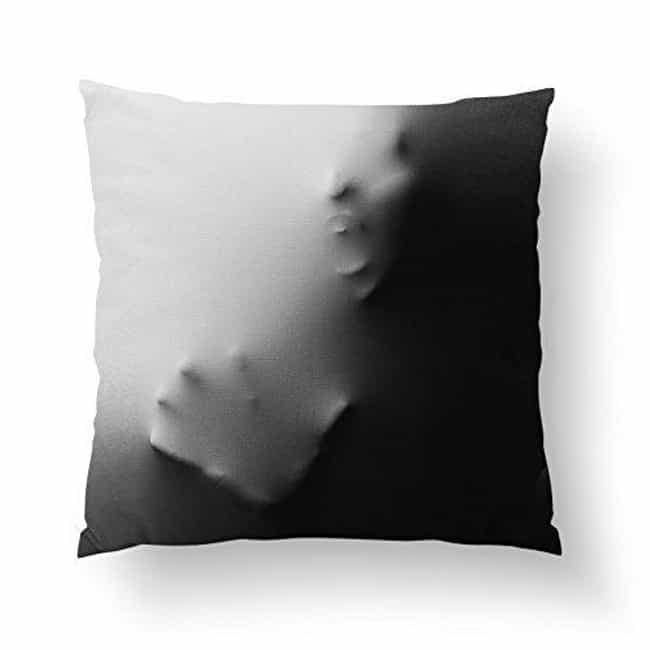 The next one to add in the list of spookiness is this spooky pillow cover which gives an impression as if someone is caught inside. Whether its Halloween or not, if your girl is into creepy things just give her this. I am pretty sure she will not drench this in tears!!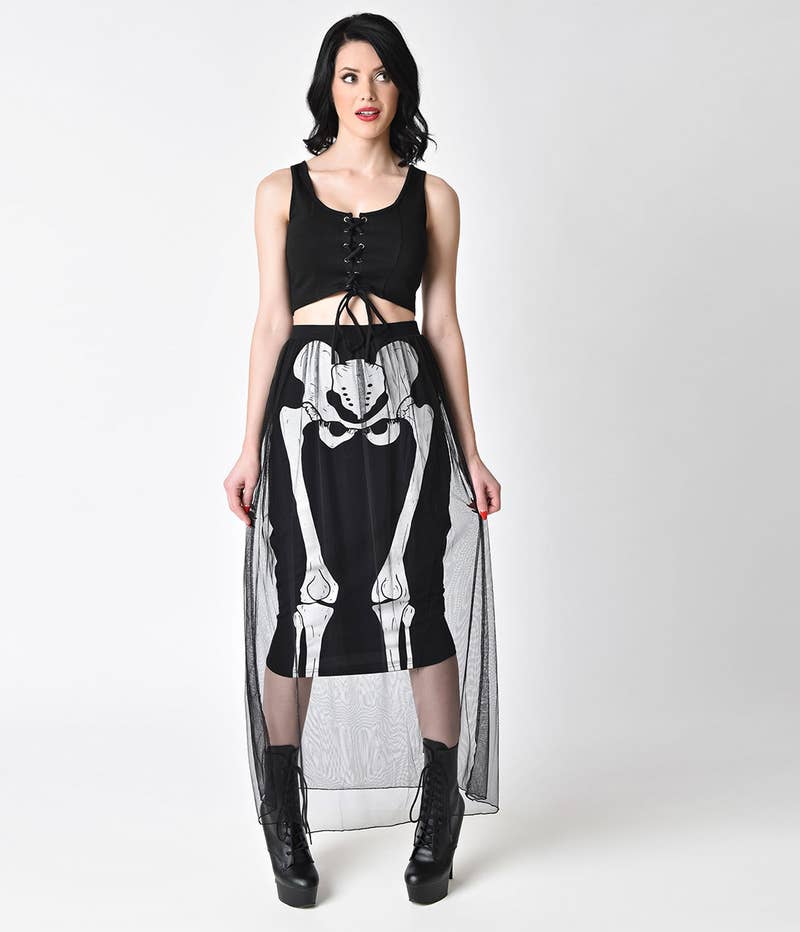 Don't misunderstand this as any other midi skirt. This "creepy yet cute skirt" is way more than those ordinary flowery ones. The skeleton on it makes it perfect for any creepy occasion, say Halloween. So if your girl is into such stuff, this is your shot.
They are horrible yet fashionable. This material is soft, it's perfect for winters because it's cozy and it suits all foot size. What else do you want man!!
Made up of stainless steel, this necklace is cute as hell, creepy too though. These four small skulls make it look attractive and witchy, both. And one can layer it up with other pieces too. Dalmate brings in one of the best products and this creation surely adds up to the list.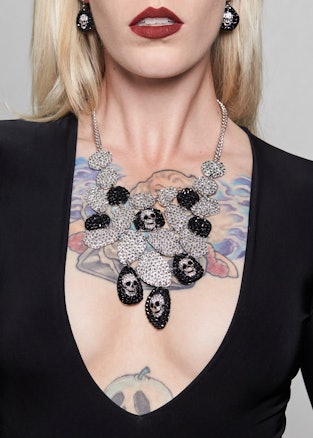 It's made for those who are dark at heart. Crafted with Swarovski crystals, this necklace is perfect for any low neck or deep neck dress. Elegant yet spooky. This is a perfect match for your Halloween dress though.