Relationships are not that easy to handle. There are tough times which come with a "handle with care tag". They demand special love and care. In order to have a strong relationship, every couple has to undergo different and difficult situations. These small talks not just more your relationship strong but also adds a great amount of love and trust.
So here are a few awkward topics/ things to talk about in a relationship which are very crucial and makes your bond make long-lasting.
Sex
Many of the couples don't like addressing it, especially those who have just gotten into a relationship. This may seem an awkward thing because you feel embarrassed or ashamed, bring it up with your partner is very important.
Such topics check your compatibility and also makes your relationship far wide open. Try this and check it out on your own. The very next day after you have discussed something sexually explicit, you feel more open and closer to each other.
And most importantly taking about does and don't raise the bar of your intimacy to a great level.
Money
Many people feel comfortable and often talk about expenses and money matters in their relationship. While this topic is an awkward thing for some.
But it is very important to discuss all such things if you are planning to stay together for the long term. Decide in advance who is going to pay bills and for what. Share each other Financial goals, split debts and so on.
These things are very crucial end underestimated among all. People often end up in divorce due to money concerns.
So save your relationships from misunderstanding and try to clear things out before going into one. Be tough and fair with your words.
Kids
Talking about kids and whether one is comfortable at one point of time is something no one wants to bring up in their relationship. Couples often just assume that the other partner is ready and they believe its time to work in that path.
Not really. It is very important not just to talk to your partner about kids but also understand their psyche about it. Maybe they are not ready for it? Or they need more time to settle things down. Reasons are many and they must be addressed. In the end its all about the happiness of your relationship. So instead of forcing something to your partner, consider discussing it even though it is an awkward thing to talk about.
Insecurities
It is definitely not an easy task to make yourself vulnerable and let other people see through you. Breaking the guard wall and telling your partner about all your insecurities may seem a difficult and awkward thing to do right now but it is very important in a relationship.
Understand this, you and your partner, together are a team. It is very important for both of you to thoroughly know each other for a happy and successful future. Be open to talking to your partner about anything and everything. Are you jealous or something? tell them. Feeling low about someone, talk to them.
Bottling up your emotions is not going to help you. It will blast someday leaving nothing, not even your relationship. So don't think much just discuss everything openly with your partner.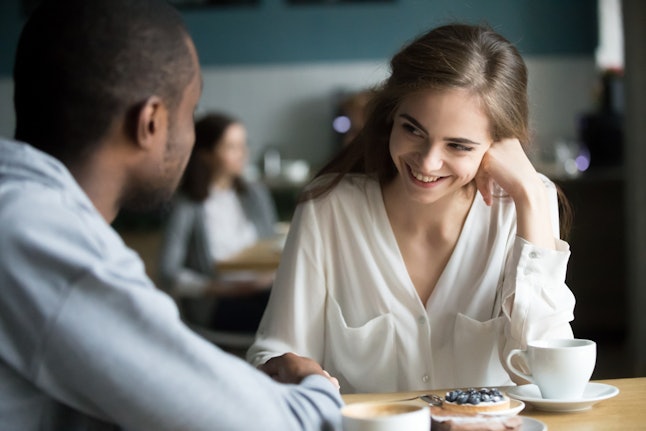 Relationship
Take out time and talk about your relationship with your partner. Defining the relationship is very crucial and you should definitely talk about it. Such talks give a path to your relationship. Exchange more questions and talk about future goals, plans, and everything. This way you will feel more sorted and close in your relationship.
Meeting Parents
Meeting each other parents is definitely an awkward thing to pull. Such situations are full of discomfiture, tension and if your partners are not "satisfactory type", you need to pay extra attention.
So in order to minimize this uncomfortable interaction, discussed everything in advance. Try to do your best and make a positive impression, especially if you are meeting someone for the first times.
As a couple, you surely want your relationship to work longer and happily, And in order to accomplish that you need to make your parents happy too.
Any sort of discomfort will ruin your relationship.