Weekends are approaching and nothing can be more relaxing than a boys night out. Drinks and food are fine but what are you planning to watch? Movies are a great time pass if you are with a bunch of friends and you want to enjoy. Choosing one is a difficult task. I mean you wouldn't like to kill the party just because the movie is boring.
Don't worry, we got your back. Here is a perfect list of movies you can watch on a boys night out.
The Hangover
The first and second part is cool but there is nothing compared to the first one. The story is about 3 friends who go on a road trip days before their wedding. But the next day they realized they have no memory about last night. As the story unfolds they get to know about shocking truth about the day before.
Overall it is a great movie and if you want to keep the mood light and happening you should just go for it.
The Wolf Of Wall Street
The Wolf of Wall Street has anything and everything which is needed to lighten up the mood up in your boys night out. First of all, Leonardo DiCaprio is enough to convince you to watch the movie. If not then do you know this movie has used the f- word exactly 500 times?
The plot revolves around the life of a stockbroker, Jordan Belfort and his journey from being a jobless married man to the 'wolf of wall street'. His journey is full of surprise, fun, and sex which will surely keep you on the tips with excitement.
Jumanji : Welcome To The Jungle
Any movie which involves The Rock is no doubt a treat for for your eyes. The plot narrates the incidents which is faced by 4 students who get trapped in a video game. And shows their struggle to get their old life back, which is mind you, not that easy to attain.
This movie has excellent graphics and is quite entertaining to include in your boys night out movie list. It is worth a watch.
Black Panther
You know you will not be disappointed when its a Marvel's movie. And was there anyone who genuinely didn't like this movie? Hell no!!
T'chala has come back to handle the throne after the death of his father but a crazy surprise is waiting for him, his rebellious cousin. And who can forget Suri!!!
Check out new movies hitting your nearest theater this May, here.
Deadpool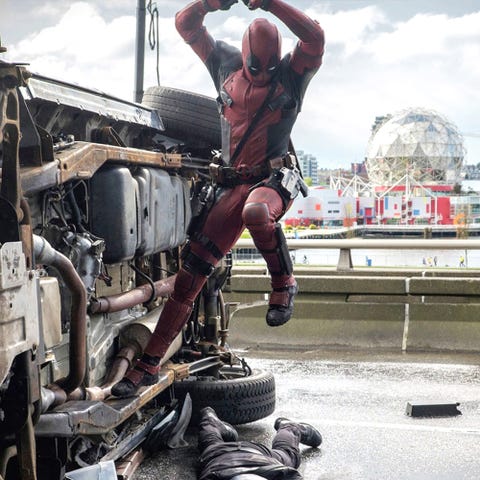 A foul-mouthed badass hero in a sexy suit. A hero who is a better 'villain'. Yup! It's Deadpool. If you have watched this movie before then you know the reason behind adding it to the boys night list is a good idea. Go watch it again.
If not then its high time you watch it. Just wear your adult diapers on and get ready to go down a movies that will unleash the beast inside you.
This movie has emotions, drama , action, adventure, suspense, humor and you also get the cameo of X Men, what else do you want?
Iron Man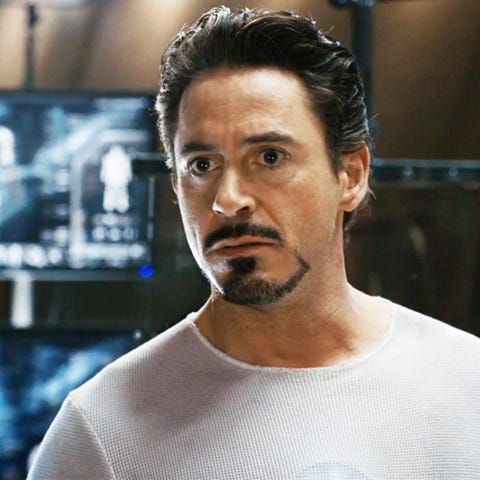 Just can't get enough of the Marvel types. There is no doubt how much love and respect Robert Downey Jr. has acquired with the Iron Man franchise in the hearts of its audience. He just seems perfect. And now that we have recently witnessed his death in Avengers Endgame, it's a good idea to just recap those movies and cherish his presence.
You can choose either of the Iron Man parts for your boys night out movie plan, all of them are equally great.
P.s. – Don't let anyone cry if they miss him.
Ocean's Eleven
The story revolves around Danny Ocean, who gathers a group of eleven men to steal money form a popular casino in Las Vegas.
George Clooney and Brad Pitt together have worked exceptionally in this particular part of the Ocean sequels and prequels.
The plot revolves around the planning like a mastermind and actual execution of the whole stealing thing. But there is a twist, the rival is now with Danny's ex-wife, will this affect their plan?
Check it out by watching the film with your friends.