Awkwardness is quite possible on the first date. And if you are going with someone who is like your "dream guy/girl", it is very important to make a good impression. You never know whether you will get a second chance or not. So it's crucial to show the best of you, real you.
The key is not that difficult to turn your date into a fun affair. All you have to do is just reduce the tension and behave as you do with your other friends or known people. If you will not feel free and confident, you will end up ruining this first date for them and yourself.
Feeling comfortable is crucial on your first date. This way you will feel more confident with your partner. So here are some other tips which will help you turn your date into a fun affair.
Do Something Fun Or Adventurous
Don't plan your first date in a restaurant or bar. If you want to have fun try to choose a place which offers games, challenges, etc. Try adventurous places. It can be a gaming zone or some activity center or a dance class. Anything which interests you. These unexpected things initiate the creation of 'moments' in your relationship making your bond strong.
There is no need to show patronage to some specific bar. It is good to switch things up a little bit.
Address Your Awkwardness
It's your first date so the feeling of awkwardness is common and understood. Thus instead of ignoring and hiding it, just acknowledge your condition. Laugh it all out. This way you will feel more comfortable and there will be a sense of authenticity in your talk. Ignoring your fear or awkwardness is only going to make things worse. So it's better to address it. You can also ask your date to say things if he / she is feeling the same way. Make them feel comfortable and that's how you open the lock of genuine conversations.
Calm Down Your Nerves
Anxiety issues are common on a date. And if you are meeting the person for the first time, there is a 1000% chance you will feel a kind of performance anxiety. This is going to affect everything, the way you talk, sit, your hand gestures and all these can make you look awkward and in discomfort with the person (even when you are not). So, it is better not to take any chances and save it from being ruin.
Take a deep breath and relax. It is fine if you don't want to speak much. Be a good listener then. Uttering anything out of anxiety cannot be taken back. Also, there is no need to fill every second with words, sometimes silence is the perfect answer.
Turn your date into a fun affair and that can be done just by listening and understanding the other individual.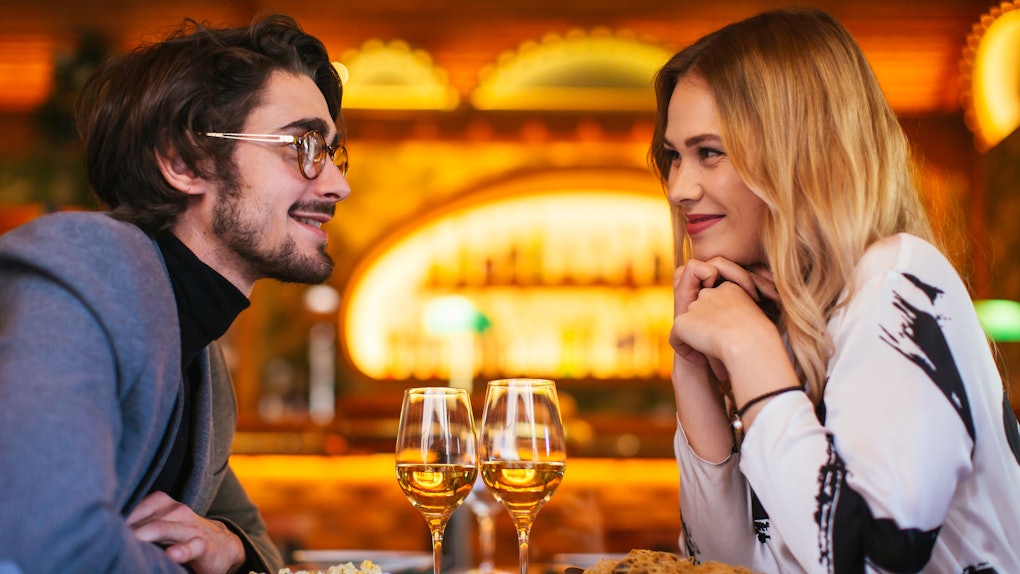 Talk About General Stuff
Don't come up with your life stories on your first date. Try to lighten up the mood by avoiding any possible talk which can make your date feel awkward.
Try to start a conversation is a healthy way, with an engaging topic. At any point of time if you feel you are out of words, just look around and observe. Talk about the environment. Ditch the awkward silence and start a new conversation by talking about things which are around. This way your date will also feel into the talk. The food you are eating is a good topic to initiate or maybe the drink you are consuming. The interior, decor, people sitting around you, anything and everything can be a topic to talk about. So be a bit more observant on your next date whenever you feel out of words.
Just Enjoy The Moment
The next tip to turn your date into a fun affair is not giving a shot about anything!! Yes ! When you think about each and every aspect of your date or start thinking about his / her every step, you are turning things into a more serious affair. Instead, just enjoy things. Have fun at the moment. Enjoy your food, drink and whatever conversation you both are having. Don't think about what will be their next move. Whether they like you or not? How did your first impression go? These things can be considered after you have finished the affair. For that point of time just be in the moment.